Here's a wonderful project for every fan of all those novels and movies full of magic and witchcraft! These would make a wonderful gift or you could do it as a family project with the Harry Potter fans in your family!
Made from nothing more than empty pill and vitamin containers (plus a lot of love and a little magic), these really are low cost yet look like they cost a small fortune.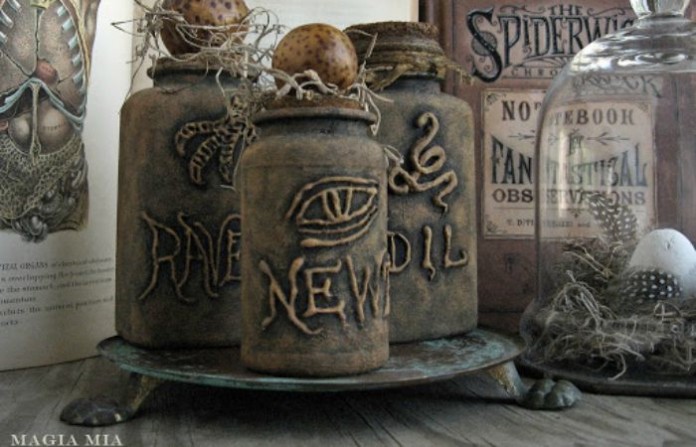 These potion bottles are a cute decor set to put in any part of your house for this Halloween. Or you can use them as awesome condiment containers when hosting a get together this festive season!
Ready to get started?
Click

[2] 

below the advertisement for the materials and steps on how to make it.
Advertisement